Thursday January 25, 2018 Evening Event
Date:
Thursday, January 25, 2018
Location:
Lancaster Country Club
Speaker:
Martha Strebinger, CFA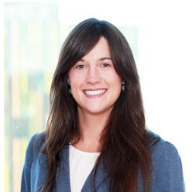 Join us for Heavy Hors D'oeuvres and Cocktail hour on Thursday, January 25, 2018
For the most effective use of everyone's time, we will enjoy a new dinner format of a Cocktail hour and Heavy Hors D'oeuvres with a Carving Station and/or pasta station from 5-6pm. Guests can also fill their plates and be seated for our speaker beginning at 6pm. The meeting is scheduled to end by 7pm.
"Responsible Investing Investment Strategist"
•What is Responsible Investing?
•Evolution of RI
•Performance Implications of Public Equity Investing
•Parametric Capabilities

with Special guest speaker Martha Strebinger, CFA.
Ms. Streibinger is responsible for assisting in the continued evolution of Parametric's Responsible Investing and Custom Core strategies. She earned a B.S. degree in Human Biology, Health & Society from Cornell University. She is a CFA charterholder.
Thank you to our meeting sponsor: