Welcome your colleagues to the estate planning community!
NEW MEMBERS APPLY HERE! https://www.lancasterepc.org/members/application
EARLY BIRD DISCOUNT FOR MEMBERSHIP ENDS ON JUNE 30, 2023. SAVE $$ and RENEW YOUR MEMBERSHIP TODAY!
https://www.lancasterepc.org/members/renewal
Need to update your information? Login and go to Member Home, Edit Your Member Profile'
FYI: For our meetings our group has moved to the largest space available at the country club, the ballroom which can hold 400 people. We average 40-50 in attendance at our meetings. We will have the doors open to the veranda, weather permitting. We follow the guidelines of the country club regarding capacity and masks. We have tables available with extra space for those who would prefer to sit with less people. We are not offering the webinar option at this time due to cost and demand. We look forward to seeing everyone!
---------------------------------------------------------
Our meeting sponsorships are filling up quickly for 2022-23. Hold the spotlight amongst your peers!
Sponsors will also be able to distribute literature at the dinner meeting by placing the items on the chairs in the meeting room.
Sponsors will be listed on the Estate Planning Council Meeting Announcements as the Meeting Sponsor which is sent to all members, prospective members and past members.
Sponsors will be given a three-minute segment during the dinner program to introduce themselves to the group.
Sponsors will be given a link from the Estate Planning Council website to their website for the quarter in which they sponsor a meeting.
One dinner for the Sponsor will be provided at no additional cost. Any guest(s) of the Meeting Sponsor will be required to pay for their dinner(s).
Cost for the meeting sponsorship is $525.00
To secure your sponsorship, contact Melissa Simpson at 717-317-9117 or LancasterEPC@gmail.com
We look forward to seeing you!
All Meetings are held at the Lancaster Country Club,
1466 New Holland Pike, Lancaster, PA
------------------------------------------------------------------------------------------------------------------------
MEMBERSHIP: Our Council consists of over 100 members from various disciplines including accountants, attorneys, insurance and financial advisors, trust officers and other related professionals. Our members meet four times per year for networking and an educational seminar on current estate planning topics. All meetings are held at the Lancaster Country Club, Lancaster, PA. To join our Council, please complete our membership form or contact Melissa Simpson, Association Manager, for more information at 717-317-9117 or LancasterEPC@gmail.com.
---
Lancaster County Estate Planning Council is affiliated with the National Association of Estate Planners & Councils and joining can fulfill the requirement of belonging to an affiliated local estate planning council to become an Accredited Estate Planner® (AEP®) designee. Please contact the national office at 866-226-2224 to learn more about the Accredited Estate Planner® designation.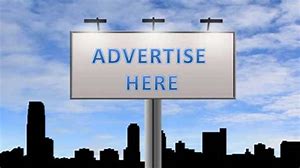 2022-23 Partnerships Available!

Special Thanks to our September Meeting Sponsor!